Table of Jugurtha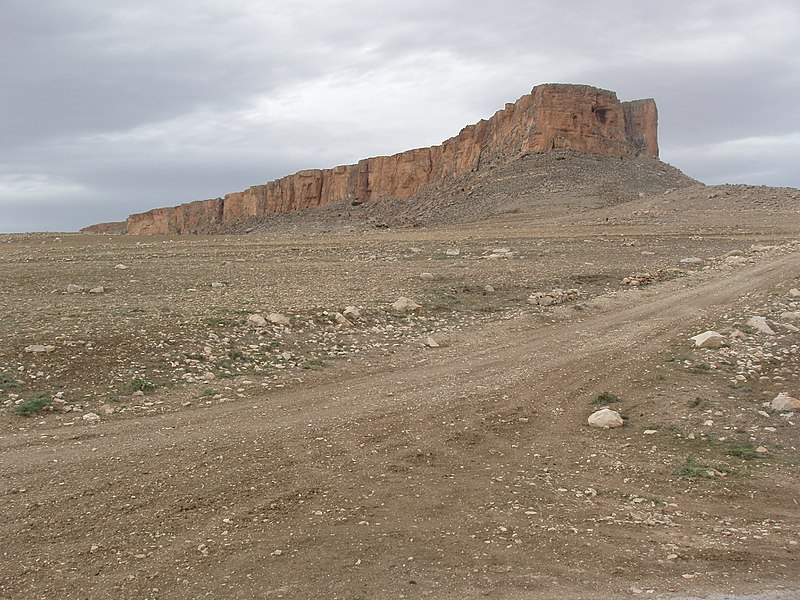 High points
Situated at approximately 65 kilometres south of El kef, two hours of easy climbing from the village of Kaalat Senen brings you to the foot of this table mountain, 1271 meters high into which steps have been hewn which makes for a quick ascent.
As its name would suggest, the Jugurtha mountain is shaped like a table with sheer sides of 40 to 50 metres high. The pinnacle is marked by a shrine dedicated to Sidi Abdel Jaoued and offers exceptional panoramic views.
A stronghold was built by the Numidian King, Jugurtha, in his struggle against the Romans in the 2nd century BC. Later the Byzantines occupied the summit. It was also used as a lair by rogues led by Sinan during the Ottoman Empire.
Itinerary
Kalaat Senane (Senane's castle) – bottom of the table- top of the table
Level of difficulty
Transfers
4X4 cars or a minibus
Support team

Ecotourism guide
Kit list
– walking boots
– flask
– cap
– day rucksack etc