Ichkeul National Natural Park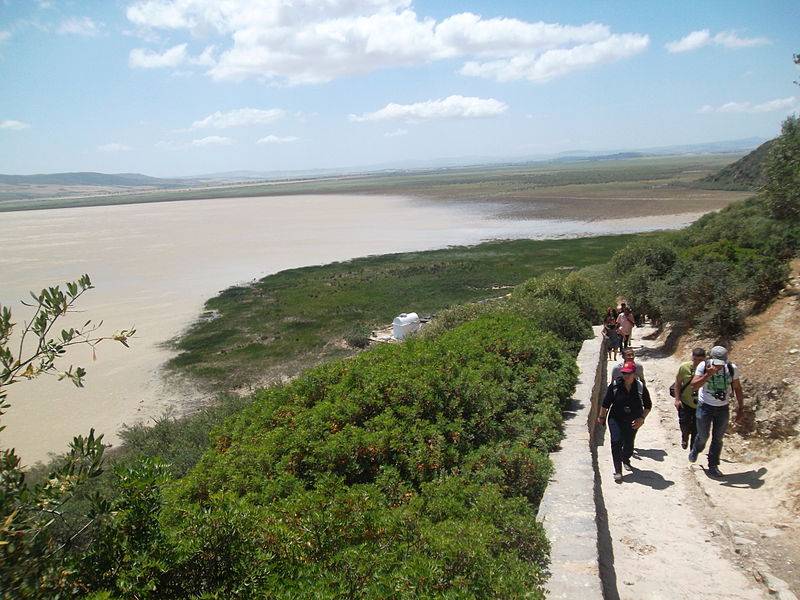 High points
With its scenic views; its unusual geological formations and its special flora and fauna, Ichkeul is one of the most exceptional National Parks in Tunisia and Africa.
In Ichkeul we find three ecosystems:
Mount Ichkeul standing at 511 metres, its surrounding marshlands and plains – 2740 hectares – and lake Ichkeul with a surface of 8,500 hectares.
The lake is two shallow for navigation so is a wonderful breeding place for fish and bird life. It's level varies in depth from one to two metres depending on rainfall. In summer, with high evaporation the level drops and sea water flows in from the river Tinja making the lake saline. Mount Ichkeul has always been a mystery to geologists as there is nothing comparable in the region.
The name "Ichkeul" stems mainly from its composition as a humid zone. More than 500 different types of plant life have been recorded in the park. It is also home to many animal species such as otters, buffalos, pocupines and mongooses, as well as being the most important bird hibernation site in the Mediterranean area (200,000 at least in November and December).
Program
Visit of the marshlands, the lake, the eco-museum, the caves and Mount Ichkeul.


Level of difficulty
Transfers
Support team
Kit list

walking boots
flask
cap
day rucksack etc